The Third Mission of the University of Naples Federico II mobilizes and connects different actors and offers itself as a meeting space between the university community (teachers, staff and students) and the various economic and social stakeholders. Overcoming individualisms, it aims to adopt a common perspective for the future.
The University of Naples Federico II largely assumes the role of enabler of innovation ecosystems.
An ecosystem of innovation is a place of contamination of advanced teaching, research, public-private laboratories and the third sector to strengthen the social and economic effects of research activities. It is a network of interactions through which information, knowledge and talent flow into sustainable systems of co-creation of value. In these contexts, universities play a unique role because they are capable of providing resources for sustainable development and the promotion of regional prosperity.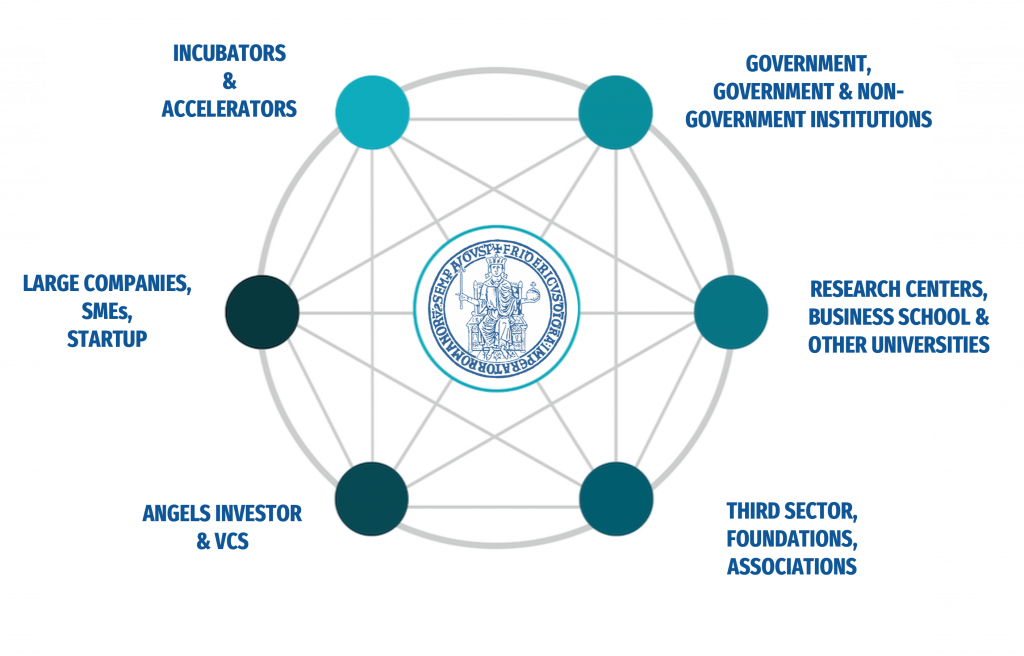 Learn about the other building blocks of the strategy …