Federico II University is committed in social inclusion and overcoming educational poverty, encouraging the participation and involvement of all those who have temporary difficulties, disabilities and specific learning disorders. It supports initiatives and offers support services for students, useful for facing the critical moments of the academic career and for developing skills to better face the challenges, obstacles, difficulties and choices of university life. The University of Naples Federico II develops projects on cultural diversity that promote tolerance and inclusion to help fill the skills gap, restore jobs and promote sustainable economic growth.
SInAPSi is the University Center for all students who feel excluded from university life due to disabilities, with specific learning disorders (dyslexia, dysgraphia, dysorthography, dyscalculia) or temporary difficulties. It offers services and supports initiatives to encourage the participation of all students in university life.
THE REGIONAL PENITENTIARY UNIVERSITY CENTER FOR INMATES OF CAMPANIA IS BORN
THE UNIVERSITY COLLABORATES WITH ...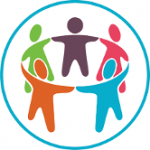 Discover other activities